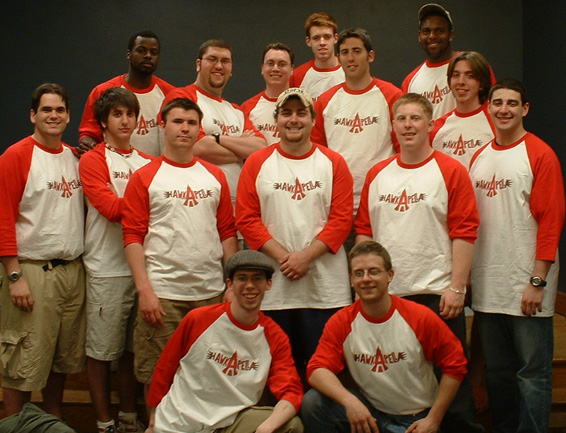 Steve Wolf graduated from the University of Hartford's Hartt School in 2006 with a degree in Music Education. He studied euphonium under Steve Perry, Joanna Hersey, and James Jackson as well as jazz trombone under Nat Reeves, Steve Davis, and Chris Casey. In addition to his music education courses, he audited many of the composition courses and studied composition privately with Robert Carl, Ken Steen, and David McBride, participating in several composition recitals and performances. While at the University, Steve also founded and served as the musical director for the men's acapella group, Hawkapella.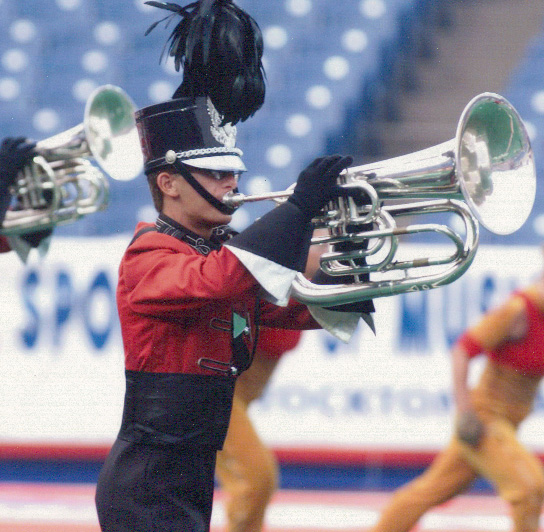 During the summers, Steve spent 5 years playing baritone and touring with the Boston Crusaders, a World Class Drum Corps International finalist drum and bugle corps. That experience taught him to love marching music and he's spent the past 15 years teaching, writing for, marching with, and volunteering for various marching bands and drum corps across New England. He's worked with 7th Regiment Drum and Bugle Corps, the East Lyme High School Marching Band and Brass Ensemble, Phoenix Brass, and many more.
After graduating from Hartt, Steve enlisted in the Connecticut Army National Guard and did his basic training at Fort Jackson, South Carolina. After graduating from the Armed Forces School of Music at the top of his class he returned to the 102nd Army Band in Rockville, CT, where he held the rank of E-4 Specialist and served as the band's Audio Engineer. He also played lead trombone with the unit's Jazz Band, Euphonium and French Horn with the Concert Band, and occasionally served as a vocalist. The band performed regularly throughout the state of Connecticut and usually used the 2 week Annual Training in the summer to go on a concert tour, representing the Armed Forces through music.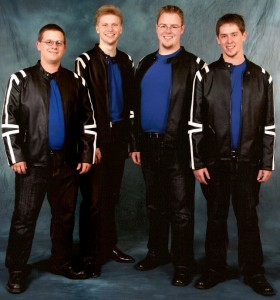 In the past decade Steve has also been very active in both the Barbershop Harmony Society and Sweet Adelines International, singing with a number of award winning quartets and choruses. Including:
Lead for On Q – 2009 Northeastern District Champion Quartet
Baritone for Quadraphonic – 2007 Northeastern District Champion Quartet
Baritone for Thunder Cats – Feature group at the Magic the Gathering Pro-Tour San Diego
Assistant Director for the Silk City Chorus – Perennial medalist chorus in the New England
Director for the Valley Shore Acappella – Middletown, CT Chapter of Sweet Adelines International
He also is often called on as a vocal coach, arranger, and recording engineer. He's recorded CD's and demos for Men in Black, Our Town, Blend Tech, Silk City, and Millennium Magic as well as all of his own quartets.
In addition to Barbershopping, Steve is the Music Department Head at Great Path Academy at Manchester Community College in Connecticut. He also works freelance musician, composer/arranger, audio engineer, and Learning Track artist. He's always open to new ideas or projects, and looks forward to working with you to create new and exciting music. Visit the Services page to learn more about how Steve can help you with your music making.